Under the able guidance and vision of Dr. Harvinder Baweja, Baweja Multispeciality Hospital begins a new chapter of offering quality superspeciality services within the reach of common man. His vision is to make quality healthcare accessible and affordable to all sections of society. 
He completed his graduation from Government Medical College, Patiala, and did his post graduation in Orthodontics. He is a multi dimensional personality and he juggles the distribution of various companies along with his passion – treating patients with the best of facilities at the most affordable prices.
Dr. Geeta Baweja was the first gynaecologist in the region to commence offering private facilities to the patients who no longer wanted to stand in long queues and wanted to feel the difference of being given respect and tender care. With this aim in mind, she incorporated the first Ultrasonography machine in the region. To her credit she has more than 10,000 normal deliveries conducted in her supervision. She was felicited by the Punjab Government for maximum number of contraceptive surgeries in a month. With her versatility, she always adds a personal touch to each of her patients. She now brings four decades of experience in the city beautiful.
Dr. Pooja Baweja was awarded fellowship in aesthetic medicine from the prestigious Institute of Laser and Aesthetic Medicine having their parent institute at Germany. She has been a pioneer in her field having set up the cosmetology unit single handedly with access to the latest in technology and her expertise has made the cosmetology department the leading cosmetology centre in the region. With the same experience and state of the art technology she now brings forth the latest in the field of aesthetics in Tricity.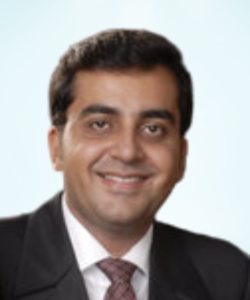 Dr. Tarun Baweja, after having completed his post graduation in Psychiatry from one of the most prestigious hospitals in Hyderabad, wanted to learn more about the intricacies of mental health problems prevalent in various cultures. And to quench his thirst for more knowledge in the subject, Dr. Tarun completed his M.Sc. Transcultural Mental Health from Queen's College, London. He then moved on to serve the needy in Government Mental Hospital Amritsar, where he headed the Transcultural Mental Health department. Patients who have lost all hope come from far and wide to get affordable and very effective treatment from one of the best in business.
Dr Namrata Baweja Is a well qualified gynecologist proudly associated with Baweja multi specialty Hospital for the past 11 years. She has been involved in the care and treatment of innumerable pregnant patients. 
She has been instrumental in conducting thousands of normal deliveries and hundreds of cesarean sections. She is an expert in managing complex infertility issues, PCOS patients and other gynaecological problems. She has special interest in managing infertile patients with natural cycle treatment as well as stimulated IUI. As a former resident of GMCH hospital, sector 32 Chandigarh, she brings vast experience of managing high risk pregnancies and complicated gynaecological issues. Her other areas of expertise include laparoscopic surgeries and natural orifice surgeries. She has recently been associated with Peterborough hospital UK and is registered with the GMC as a well qualified obstetrician and gynecologist. 
She brings her international experience to her everyday practice in India. You can truly experience world class treatment with her.
Dr. Varun Baweja after completing his post graduation went on to do advanced training at the most prestigious Grewal Eye Institute for 2 years, during which he mastered the various techniques and treatments in retinal disorders, glaucoma and also he mastered the no injection, no stitch cataract surgery . An academician to the core, he got a poster published in the prestigious American Academy Of ophthalmology in the year 2009. He now heads the ophthalmology department and has performed more than 12000 surgeries in the short time span. He recently, had the honour of working as a Consultant in the UK where he underwent training in Micro Invasive Glaucoma Surgery (MIGS). He was trained in implanting the most novel innovative devices like iStent Inject, OMNI and Hydrus. Dr Varun Baweja, is currently the first and the only surgeon in India to have been certified for Implanting iStent Injects. He also holds the distinct record of doing the first iStent Inject surgery in the country. Trained in the most advanced glaucoma management and surgeries, it s his vision to make proper glaucoma care affordable and accessible to all the sections of the society.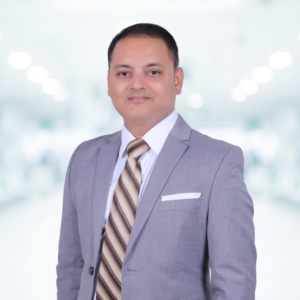 Dr Ujjwal completed his medical school from MUHS Nashik and residency from S. N. Medical School Agra. Following his residency in Ophthalmology, he completed his fellowship in cornea and anterior segment at Dr Shroff's Charity Eye Hospital, New Delhi. Post fellowship, he has also completed his Senior Residency from Government Medical College and Hospital, Chandigarh. He has also worked in the glaucoma unit at the prestigious University of California San Francisco. He has been part of international campaign for elimination of blindness such as Botswana Cataract & Blindness Campaign (BCBC-3) where he along with his team performed thousands of cataract surgeries in Botswana, Africa. Dr Ujjwal has performed over 7000 cataract and anterior segment surgeries. He is a Sight life trained Endothelial Keratoplasty surgeon and has also trained post graduate students in PG Teaching programs.He specializes in surgeries of cornea such as LASIK, collagen cross linking, cornea transplantation as also ocular surface procedures such as amniotic membrane transplantation, simple limbal epithelial transplantation (SLET), tarsorrhaphy. He has a keen interest in academics and research and has delivered faculty talks at numerous conferences and PG teaching programs. He has several peer reviewed publications in national and international journals.